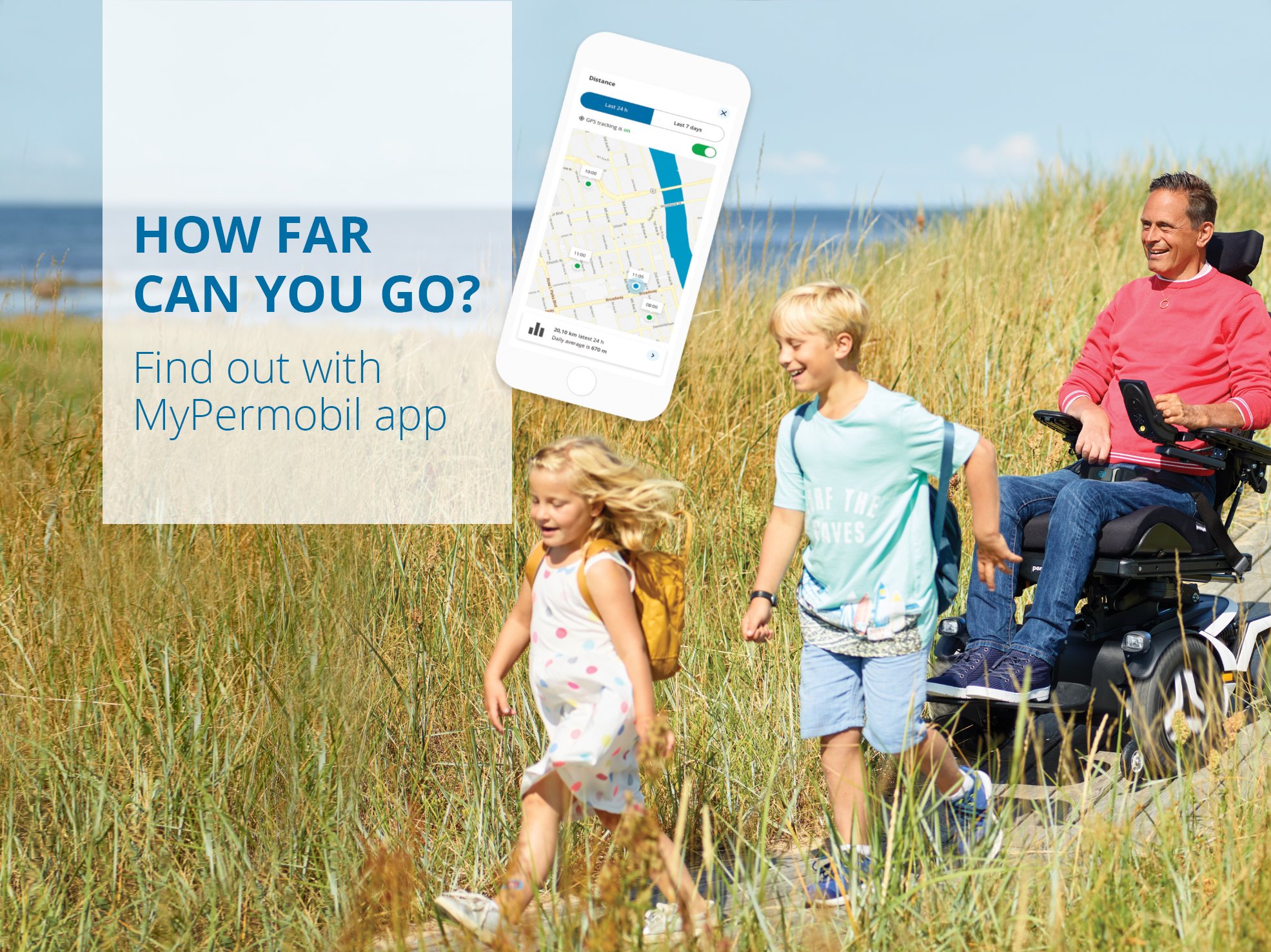 MyPermobil
Real-time power wheelchair insights
MyPermobil is an app that allows your smartphone to communicate directly with your power wheelchair and provides you with the most up-to-date information on battery range estimates, distance travelled and seating behaviour.

Download MyPermobil now to get more out of your Permobil power wheelchair.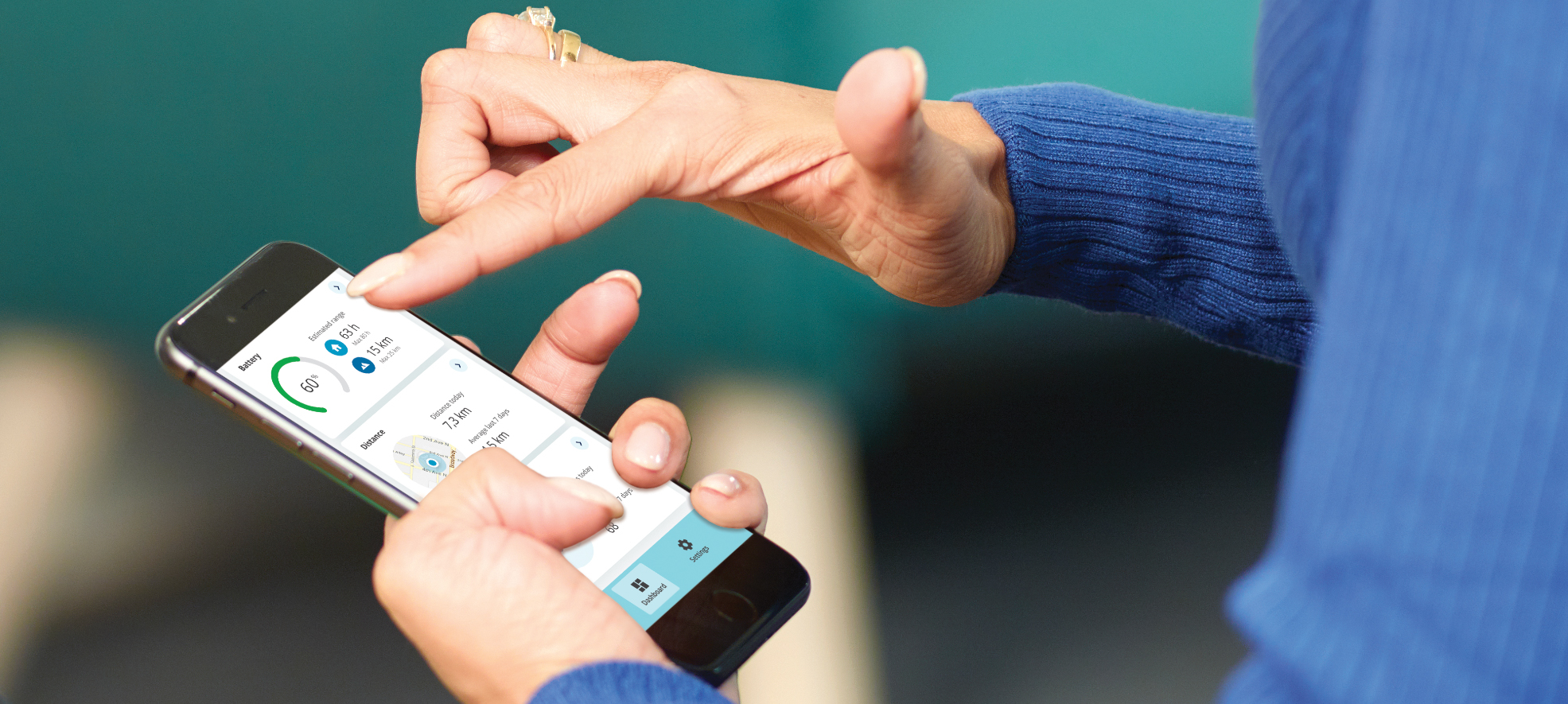 What is MyPermobil?
MyPermobil offers real-time connectivity showing your power wheelchair's battery charge status and seat positioning activity data that can help you get the most out of your day and your seating system.

MyPermobil is designed to operate with the following Permobil power wheelchair models: M3 Corpus, M5 Corpus, F3 Corpus, or F5 Corpus VS delivered after April 1, 2020.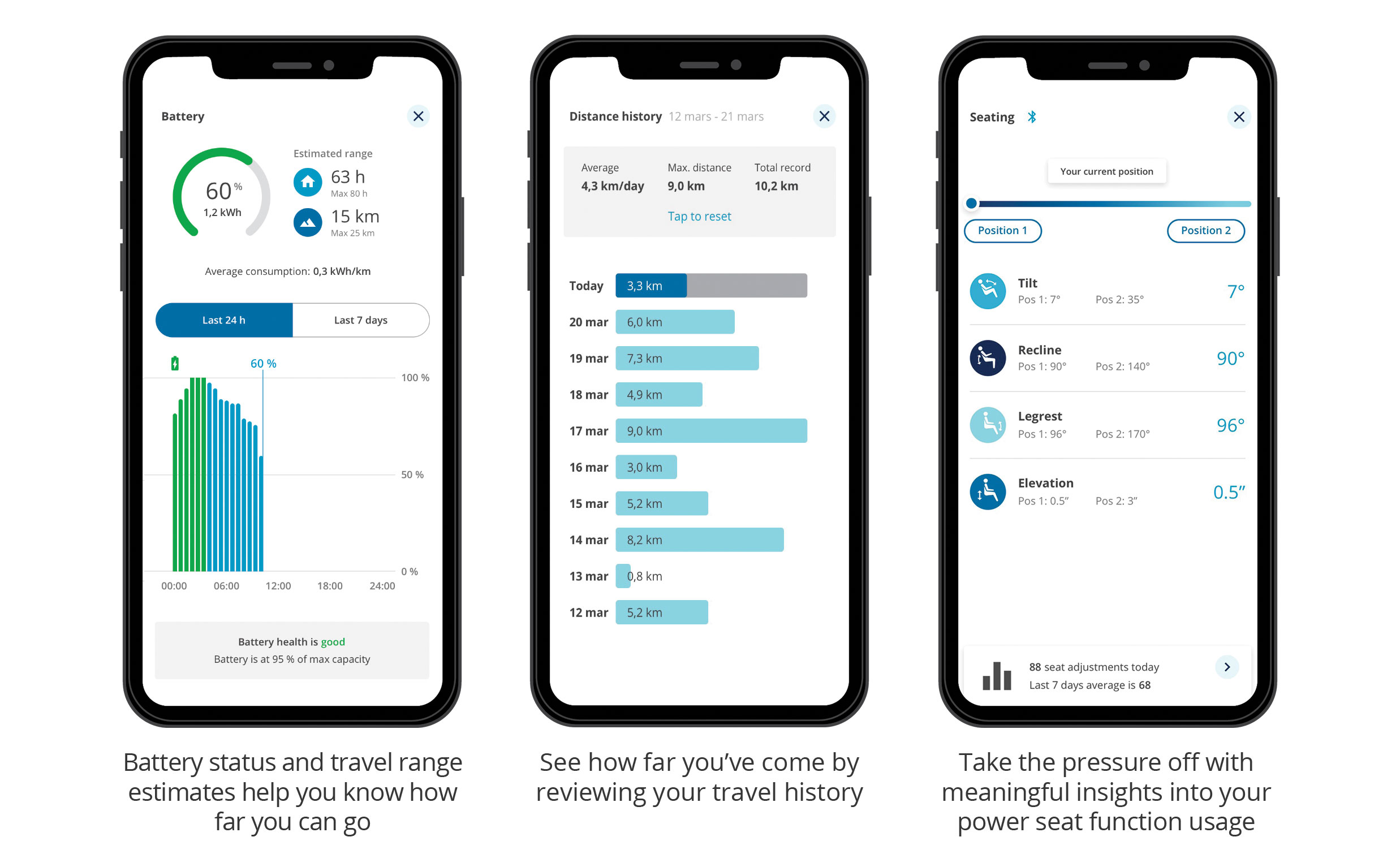 ---
For more information contact a representative at +44 (0)1484 722 888 or e-mail info@permobil.co.uk.
All contents © copyright 2020 Permobil. All rights reserved.
Click here to download the brochure for more information.
Click here to download the quick guide for activation.