SmartDrive: Now with PushTracker at your choice
Seamless power assist experience
Pushing a manual wheelchair can put stress on shoulders and lead to serious issues in the future. SmartDrive offers a range of controls and activity-tracking technology to deliver a seamless power assist experience that may reduce repetitive stress.
Paired with the PushTracker E2 Basic and SwitchControl, SmartDrive offers added flexibility, convenience and control options to empower your active lifestyle.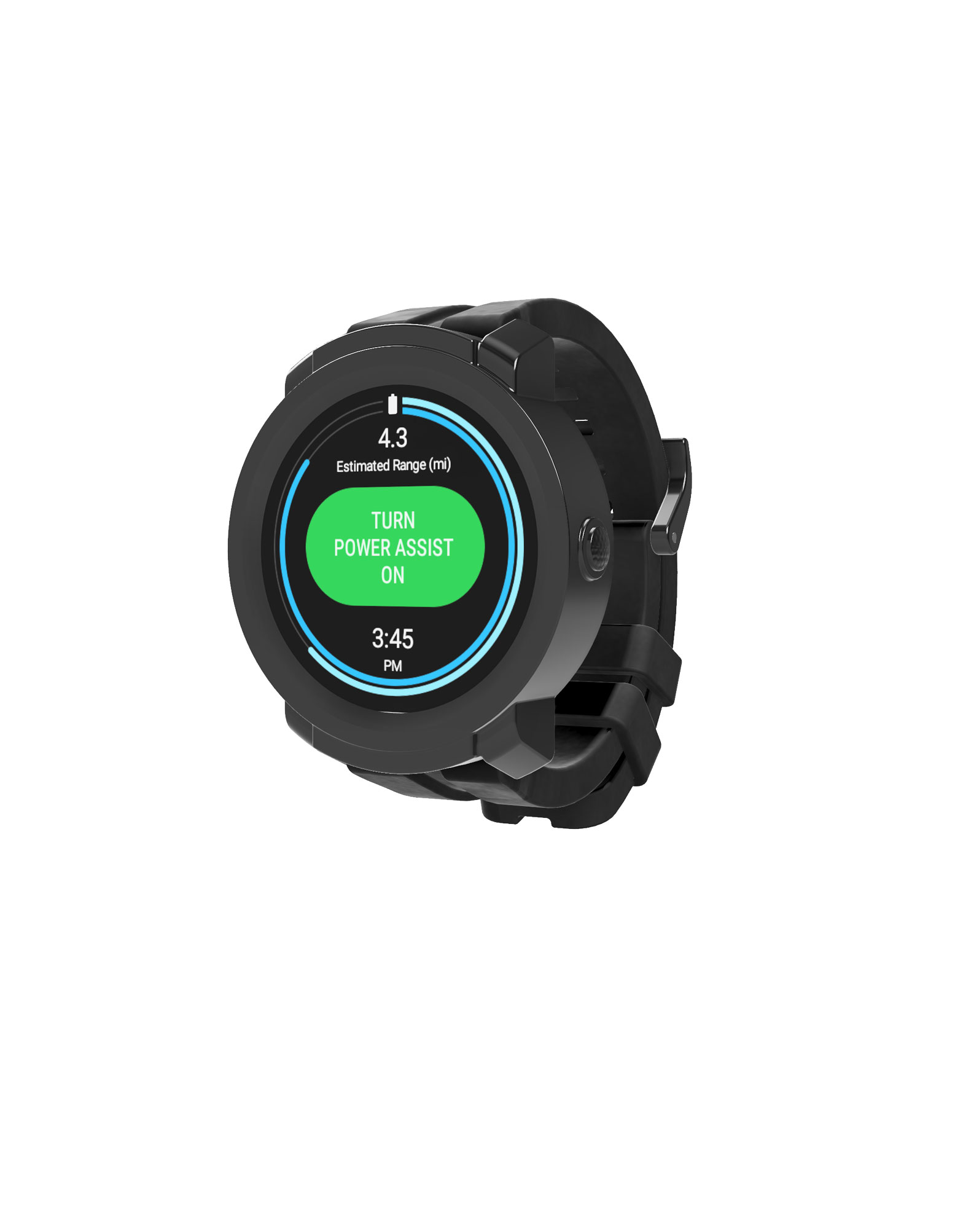 SmartDrive
The SmartDrive gives you freedom to do more. It moves with you and it's so lightweight, you don't even know it's there. You can spin in place, be in a wheelie, or hop off curbs. It is compatible with your active lifestyle.
Between pushing thousands of times a day, transferring and reaching above 90 degrees, manual chair users put a lot of strain on the muscles and joints in their arms. While we can't control everything—we can control how many pushes are done each day with SmartDrive.
SmartDrive was created with manual wheelchair users in mind. The mounting location, the ergonomic handle, the weight, and the OmniWheel were all designed to create a seamless power assist experience.
SmartDrive Features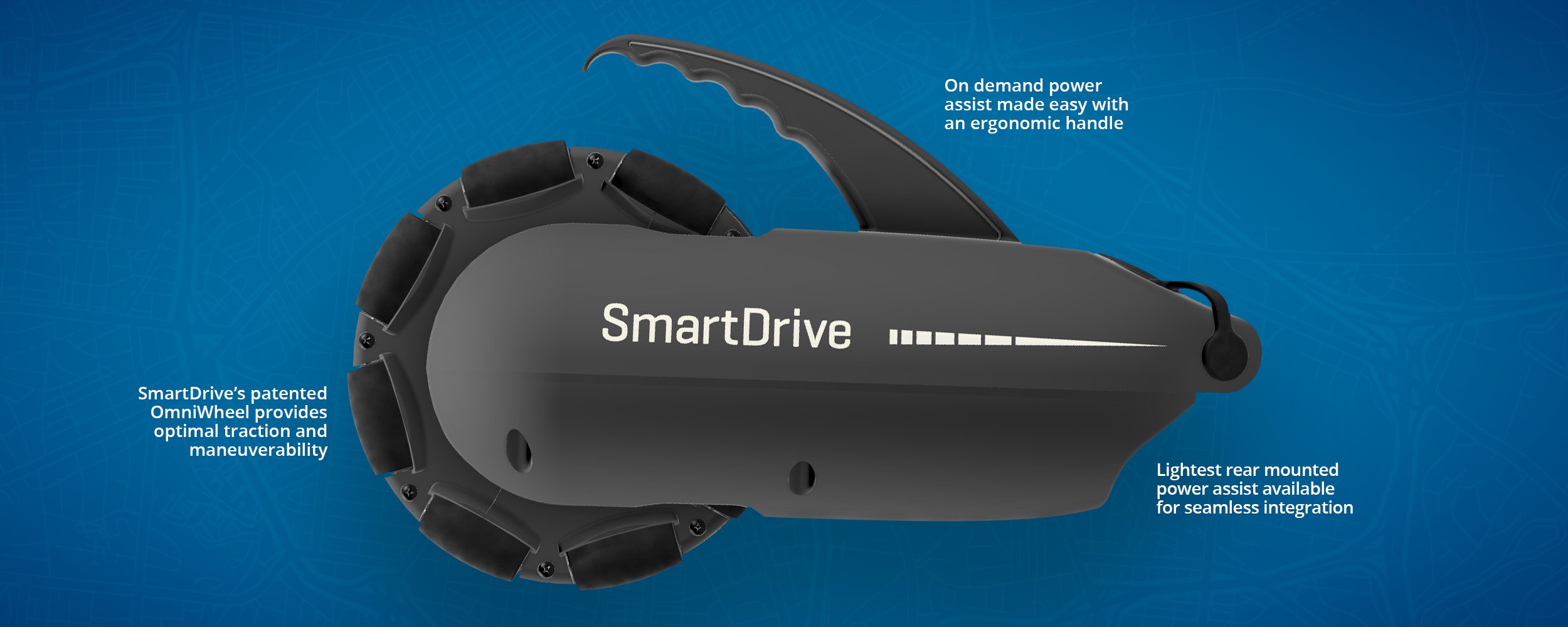 Developed with connectivity in mind, the PushTracker E2 Basic has been rigorously tested and proven to be consistently reliable and extremely durable. The PushTracker E2 Basic makes using your SmartDrive easier than ever. With gesture-activated controls you can start your SmartDrive with a simple tap of your hand—no pushing or reaching necessary. And with the easy to read touch screen, you're completely in control.
PushTracker E2 Features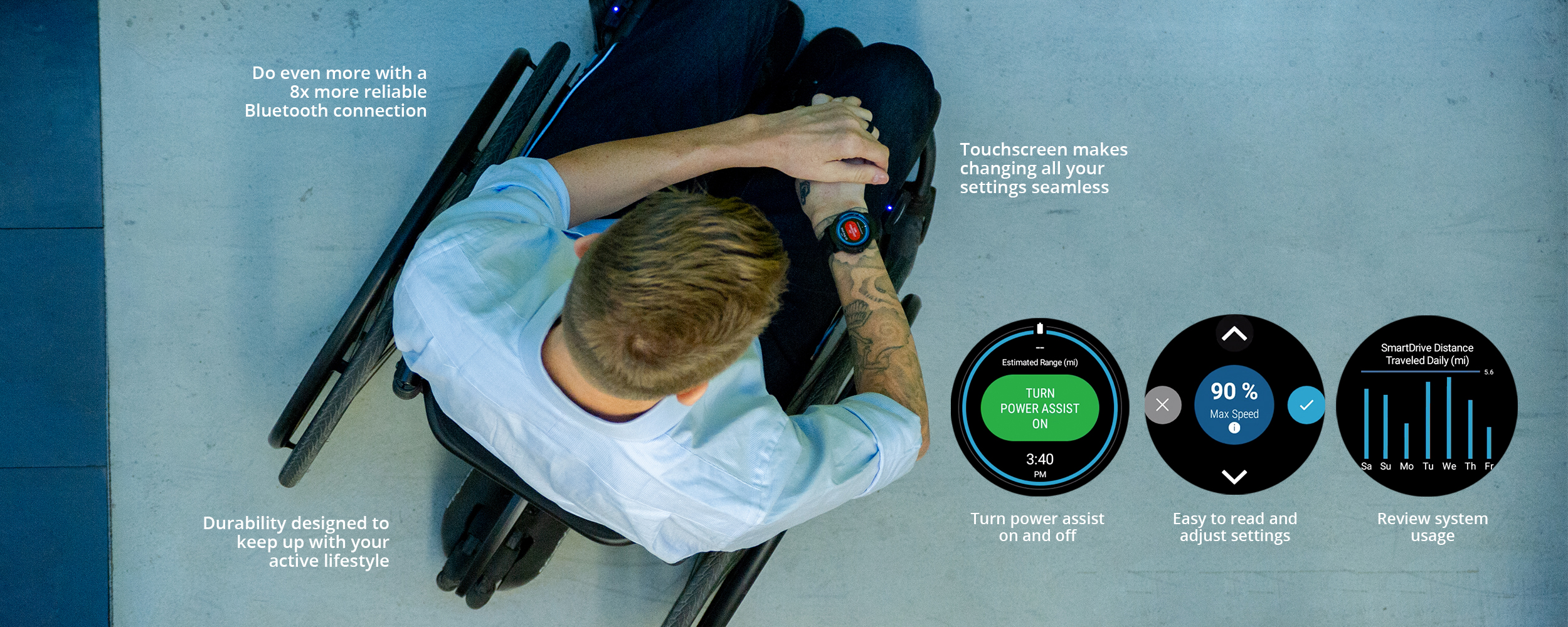 SwitchControl
SwitchControl now comes standard and gives users another customizable option for controlling their SmartDrive. With the push of a button SmartDrive can be engaged for a momentary burst of power or activated in latched mode for consistent power over extended distances. This empowers a more diverse user population to experience SmartDrive with increased confidence and when paired with the PushTracker E2 Basic offers added flexibility, convenience and control options.
SwitchControl Features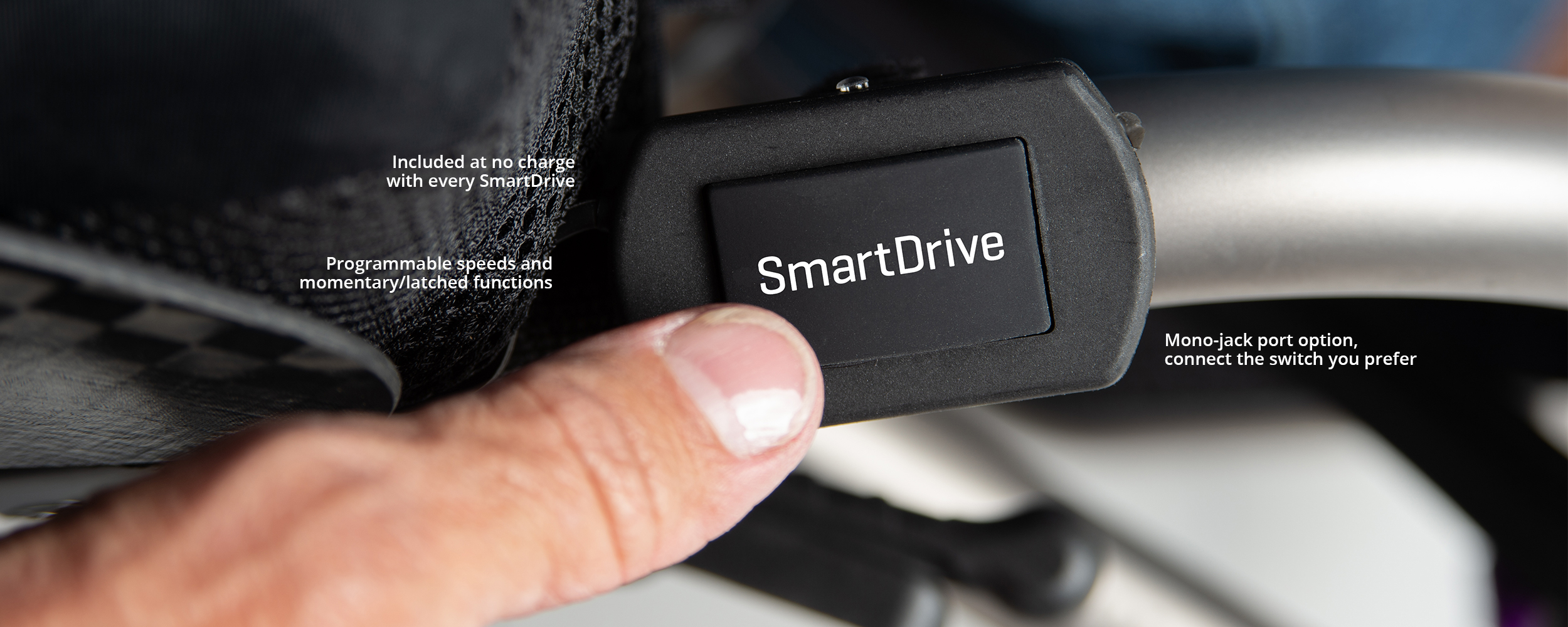 PushTracker App
SmartDrive advances daily mobility for the manual wheelchair user. The PushTracker app produces and delivers activity statistics designed to promote optimal health for the manual wheelchair user. Track distance, pushes and coast time to help you decrease the demand on your upper body.
PushTracker App On Phone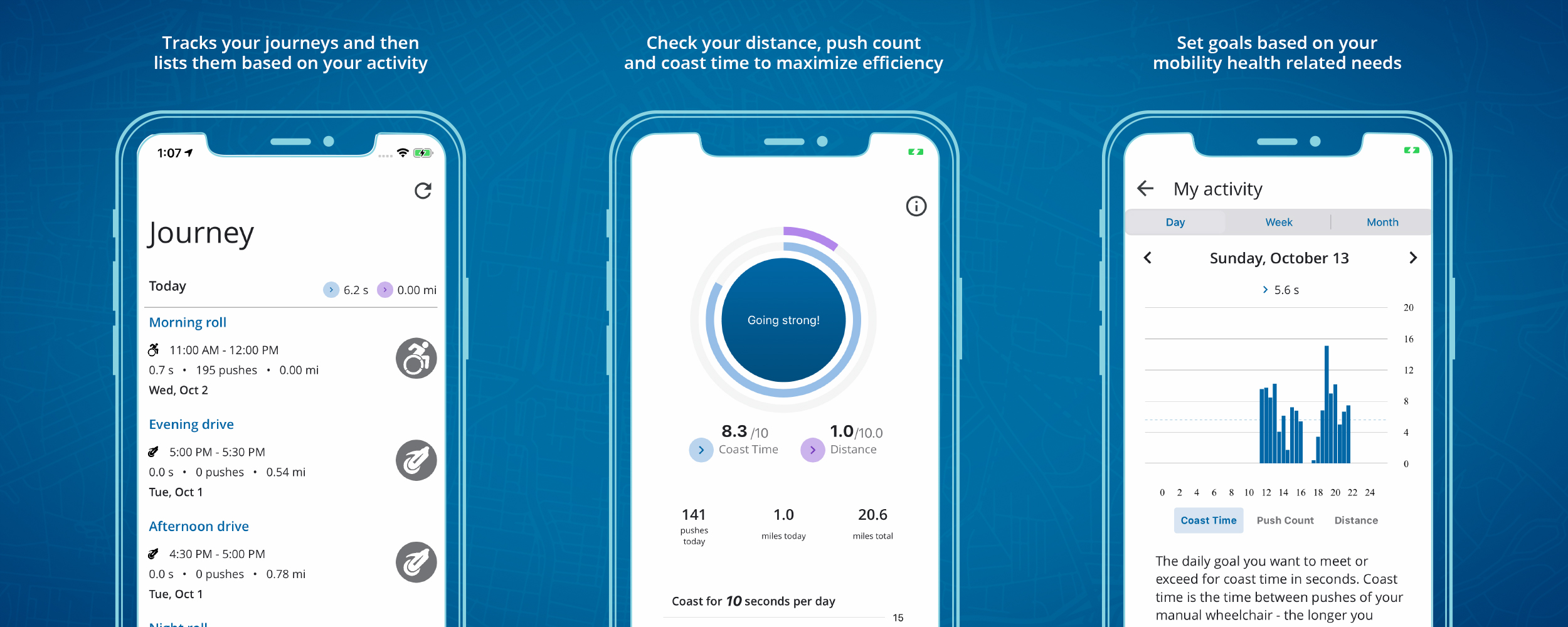 ---
For more information contact a representative at (+44) (0)1484 722 888 or via e-mail info@permobil.co.uk.
All contents © copyright 2019 Permobil. All rights reserved.
Performance measurements will vary based on user and chair characteristics, driving and battery conditions.
The SmartDrive has been tested and conforms to all applicable requirements of ANSI/RESNA Standards for Wheelchairs - Volume 1 and Volume 2 and EN 12184.
NOTE: A wheelchair's specifications provided by its manufacturer may be slightly affected by the addition of the SmartDrive